Experience drives results.
The Brownstone Executive Team exhibits the professionalism, expertise, and industry skills necessary to create top of class multifamily communities.
Jed A. Brown
President
Jed A. Brown joined the Brownstone companies in June of 2007. Jed offices in Laredo, and spends much of his time overseeing projects throughout central and south Texas. His focus is on site selection and development planning for multi-family residential. Jed has taken the lead for Brownstone on abatement and demolition projects as well as Brownstone's marketing and public relations. Jed received his Bachelor of Arts in Marketing from the University of Texas at Austin in 1991.

A veteran in real estate development and construction, prior to joining Brownstone Jed worked in Laredo for 15 years as a Project and Construction Manager for commercial offices, industrial warehouses, and residential homes. He also oversaw development planning and construction for industrial, commercial and residential subdivisions. Jed served on the Webb Country Appraisal Review Board from 1996 to 2001, Chairing the ARB in his final three years of service.

In November of 2019, Jed was appointed by Texas Governor Greg Abbott to be the Chairman of the Webb County - City of Laredo Regional Mobility Authority. Jed is a licensed real estate broker in Texas, and a licensed private pilot.
Doak D. Brown
Chief Operating Officer
Doak joined the Brownstone team on a full-time basis in 2009. He is responsible for legal, development and finance matters for the Brownstone companies. Doak came to the Brownstone companies from the law firm of Campbell & Riggs, P.C. in Houston, where he was a shareholder specializing in transactional real estate law.

He was Brownstone's outside counsel for many years and was involved in all facets of the Brownstone companies' real estate transactions. Doak received his Bachelor of Arts in Economics from the University of Texas at Austin in 1995 and his Doctor of Jurisprudence from the University of Houston Law Center in 1999. He was licensed to practice law in the State of Texas in 1999. Doak is a member of the real estate section of the Texas State Bar.
Wil C. Brown
President
Wil brings his expertise in construction management to the Brownstone companies. Wil earned his Bachelor of Science in Construction Science from Texas A&M University in 2000. After graduation, Wil spent four years working with national development companies that specialized in multi-family housing. In 2005, Wil joined Brownstone with the goal of merging his construction knowledge with the skills and experience of his partners. Wil's acumen in the construction industry has served Brownstone well. While Wil is increasingly involved in the development aspects of Brownstone's multi-family business, he continues to focus his skills and energy primarily on maintaining the construction excellence that others have come to expect from Brownstone.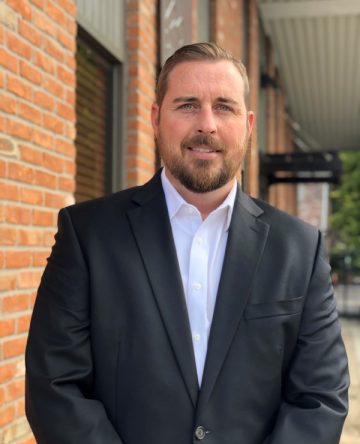 Larry Counce II
Senior Vice President
A native Houstonian, George "Larry" Counce II comes to Brownstone Construction from one of the nation's leading real estate development companies. Larry joined Brownstone Construction in 2017 and brings two decades of hands-on experience in multifamily and commercial real estate construction projects, having supervised the construction of over 8,000 units.

Larry's emphasis on developing people and their competencies, as well as demanding workplace safety, has been essential to his success. Larry is passionate about his work and thrilled to be part of the Brownstone team.
Jeremy Mears
Development Partner
Jeremy Mears joined the Brownstone team in 2006.  He handles land acquisition and project development throughout the Southeast.  Jeremy earned his Bachelor of Science in Construction Science from the University of Louisiana at Monroe in 1996.  He then started his career working with national multi-family developers throughout Dallas, Austin, and San Antonio where he specialized in construction management and budgeting of apartment developments.  

Jeremy created Mears Development in 2004. This company specialized in the development and construction of new communities and the rehabilitation of existing apartment communities throughout South Texas.  

Since joining Brownstone, Jeremy has focused on the development of market rate apartments, single-family rental communities, affordable housing developments, and historic renovation projects throughout the Southeast.  Currently, he heads the Brownstone offices in Monroe, Louisiana and Melbourne, Florida where Brownstone is actively expanding their operations into the Florida market, with the goal of expanding operations along the US east coast.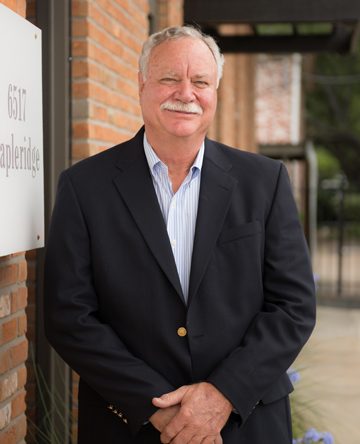 William L. Brown ✝
Founder
"William "Bill" L. Brown ✞, the founder of The Brownstone Group, was raised in Midland and graduated from Midland High School, received his Bachelor of Arts degree in Architecture from The University of Arizona in 1966, and received his Master of Architecture degree from Rice University in 1967.

In 1971, he formed his first real estate company. From 1971 to 2005, Bill was instrumental in the construction of more than 6,100 housing units. With his three sons, Bill designed, developed, and constructed over 15,000 units until his passing in 2022.

While our founder will be deeply missed, his principles endure in the operation of The Brownstone Group, where he laid a firm foundation for continued growth and development.


April 14th 1941 - July 30th 2022